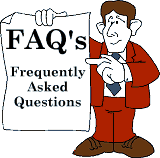 Here are the most frequently asked questions from the many e-mails and phone calls I receive. When you have read everything at this site, please go to my other site at www.sawmillchainsaws.com for information on how to take care of your chainsaw bar, how to file your chain, and info on different chains for milling.
I have never built anything like this, is it really possible?
A very large yes to this. When I was designing Procut I gave the completed sawmill plans to a high school student and a doctor without any experience and asked them to build Procut. They kept a record of the hours spent and detailed notes on what they found difficult or needed more explaining. The sawmill plans were changed to include all their suggestions and come with a written explanation text,drawing.an photo at each step. This makes Procut the easiest plans to use to build a h/d portable sawmill anywhere in the world.
I have never cut lumber before, do you give any hints?
There is a really good guide to cutting lumber in the plans using the through and through method or the already edged method, along with sawmilling aids, drying lumber, log tables, board foot tables. Procut was designed for the novice and I am sure you would have no trouble cutting lumber on Procut, at the lowest possible cost.
What welder should I use?
You will do just fine with a home style buzz box stick welder. This will cost you between $199 and $299 and will give you a 230 amp welding capacity. I have used a Century welder for over 8 years, which cost me $225 new, and still does all my work.
What size log will it cut?
Procut will cut a 16 ft log, 24" in diameter. It was designed this way as I have found 80% of logs are this diameter or smaller. If you have large wood, look up the tree about 16 feet and see what size your tree is, you will probably find it is 24" or under. Why buy an expensive sawmill for just that butt log ?. Sell that butt log to another sawmill, you will have cash in your pocket, your own sawmill at a very low cost, and still have enough logs to cut. It also saves you having to use supporting equipment to move those large logs around to cut.
Expanding Procut?
You can widen Procut to cut logs p to 36" just by moving apart the sawframe track and mount on the side beams, widening the sawframe and extending the sawframe legs. This is easily accomplished as you build and only adds approximately $50 to the cost in steel. You would however have to have a sawbar of at least 42" as you lose approximately 6" on the sawbar length to be able to bolt the chainsaw end and the sawbar end to the sawframe.
Extending Procut?
Procut plans include building in 2 lengths as a portable sawmill. A 20ft sawmill that will cut a 16ft long log and a 24ft sawmill to cut a 20ft log.
The above lengths are because the main side beams of Procut come in 40ft and 48ft lengths from the steel supplier, when cut in half produce the above lengths. The 40ft and 48ft lengths are produced by different steel manufacturers so depending on where you live you may only be able to purchase 40ft lengths. As a portable sawmill the lengths above are about the maximum you can go due to licencing laws for both Canada and the U.S., longer than than the 24ft length and you could have to install dual axles, electric brakes etc depending on where you live and obviously this will raise the cost considerable, so i advise you stay with either of the 2 lengths above.As a stationary sawmill however you can extend Procuts length substantially and probably keep to the same costs of building as a Procut portable sawmill. You can use the 40ft or 48ft main side beams in full length to be able to cut 36ft or 44ft long logs. As a stationary sawmill the main side beams can be much lower cost channel steel instead of boxed steel but you would have to install either supports in the ground or add more mill stabilizers.
How fast will Procut cut lumber?
Generally the speed is controlled by how large a log you are cutting, and what size saw you are using. You could achieve up to 15 feet a minute with the right size saw and bar for the logs you are cutting, depending on the species (hardwood or softwood) and size of log. I will also mention here that a lot of sawmills proclaim to cut thousands of board feet a day, you should discount any of this information. A 1 man sawmill can only produce around 1000 board feet a day on the average, no matter what sawmill you are using. You have to take into consideration the time loading the logs, cutting the log, removing the lumber, stacking the lumber, and a host of other things you will run into. 1 man can only do so much, so the rule is 500 to 1000 board feet per day. Only occasionally will you be able to cut over this amount by yourself.
What chainsaw would be best?
Regarding make I have found there is not any one better than another. Stihl, Husqvarna, and Jonsered are all proffessional saws, built to withstand the rigors of sawmilling. Any chainsaw over 80cc will work well in logs up to 16" and over 90cc in larger wood. The choices you have are:
Stihl 064 (84cc) 066(91cc) 088(121cc)
Husqvarna 288 (88cc) 394 (94cc) 3120 (119cc)
Jonsered 2077 (77cc) 2094 (93cc)
You should buy the largest chainsaw you can afford either new or used. I have had lots of enquiries on can a smaller chainsaw be used. When you are milling you are cutting the fibres of the log a different way and it does take quite a bit more power than just crosscutting a log (bucking as in firewood) but I do have customers who are using smaller chainsaws in the 50cc to 60cc size. This only works in logs up to 12" to 14" diameter size and it will be rather slow, but will do the job. You just have to consider that smaller saws are really not designed to handle long steady cuts like milling 16ft and can overheat.

What length of bar should I use?
The longest bar to use is 36", this will cut any logs up to 24". If you only have smaller logs, you can use any length of bar down to 14" as Procut adjusts to fit all bars.
Do you sharpen the chain a different way?
The sawchain is filed for ripping, not crosscutting and generally the chain teeth should not have an angle over 10 degrees as opposed to bucking which has an angle of 35 degrees. There is a very good guide to rip chain at my other site at www.sawmillchainsaws.com which explains the above.
You should know that there are basically only 2 angles for milling, 0 degrees (straight across the bar) which will give you a very smooth cut but at a slightly slower speed and 10 degrees which is a faster cut but with just slightly rougher lumber. You can use a 15 degree angle but this is used in only larger chainsaws for hardwoods.
So only 2 angles, but what rip chain do I buy.
You can get very frustrated on trying to decide what rip chain to buy due to all the different styles and configurations out there and not knowing which one to buy. As far as I am concerned with all the years of experience behind me overall the best rip chain to buy is the Oregon rip chain for several reasons. It is not very expensive and will do the job at a good rate of speed, should be readily available at any chainsaw dealer or chainsaw supply shop and comes with a 10 degree angle. The Oregon rip chain is a 3/8th's pitch chain (375) with an 058 gauge (see chainsaw site to understand this) and has a designation of Oregon 73rd. You can also modify any standard chain for ripping just by changing the angle from 35 degrees set for bucking back to 10 degrees.
Are the materials and parts easy to acquire?
All you need to build Procut is access to steel, a hardware store or industrial supply store, and that's it. In the plans are three different supply stores with outlets all across Canada and the U.S. that supply you with free catalogues.
I now also help you to build more easily and in a much shorter amount of time as i supply a hardware kit.

What does the sawmill really cost to build?
The cost of steel is constantly going up all the time due to supply and the chinese market demands and it seems also to depend on where you live in N.America. Some steel dealers are pricing at the highest level they can get so shop around at different suppliers. As a portable sawmill it will cost approximately $1300 to $1500 Canadian and $800 to $1200 in the U.S this includes everything you need except for the chainsaw.
As a stationary sawmill in the 20ft or 24ft length you can save quite a lot of the above cost, but you also could lengthen Procut substantially for around the same cost as building a portable Procut sawmill.
Allan at Procut